ErieMultimedia is a full-service advertising agency based in Erie, PA.
The perfect blend of traditional and digital media placed strategically to get in front of your target audience.
Video, Print and Web is where we started. We have grown to include Marketing, Communication, and Events!
The best Matterport 3D scanning service in Erie PA.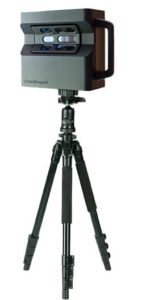 We capture fully immersive virtual spaces that feel so real, it's like being there. Call us to learn more about our Matterport scanning service in Erie PA (814) 746 9986.
Find out more about ErieMultimedia's Matterport 3D scanning service.
Tom Rosenthal
You know you need some help with marketing, but you're not sure exactly what you need help with or what the process is.  You get started by making calls to various ad agencies and finding [...]
gregeriemultimediacom
A History of Casting From broad to pod, casting has always been about getting information out into the world. Starting by radio and then television, now digital content is available for the same purposes: [...]
Tom Rosenthal
Video Marketing for SEO Success The internet has gone through a lot of changes in the past twenty years.  Starting with primitive messaging functions and websites, the content was then shared in forums and [...]