ErieMultimedia is a full-service advertising agency based in Erie, PA.
The perfect blend of traditional and digital media placed strategically to get in front of your target audience.
Video, Print and Web is where we started. We have grown to include Marketing, Communication, and Events!
gregeriemultimediacom
On May 1, 2018, ErieMultimedia, a Pennsylvania-based advertising agency, was among three winners of the Matterport signature True3D™ 3D Dollhouse competition; the two others were from Germany and Canada. The ErieMultimedia scan was a custom [...]
gregeriemultimediacom
Non-profits: Website Or Facebook, Do I Really Need Both? The simple answer is "Yes." As most non-profits go, budgets are tight, resources and staffing are already overloaded and your main focus is on providing the [...]
gregeriemultimediacom
Lucia Conti is a PR & Marketing professional based in Erie, PA where she works with ErieMultimedia. After years in the TV Network and then media relations industry, managing business units for a large hospital, [...]
The best Matterport 3D scanning service in Erie PA.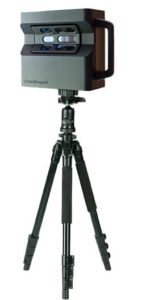 We capture fully immersive virtual spaces that feel so real, it's like being there. Call us to learn more about our Matterport scanning service in Erie PA (814) 746 9986.
Find out more about ErieMultimedia's Matterport 3D scanning service.