ErieMultimedia, a Pennsylvania-based advertising agency, was among three winners of the Matterport signature True3D™ 3D Dollhouse competition; the two others were from Germany and Canada. The ErieMultimedia scan was a custom built home in Erie, Pennsylvania. The 3D dollhouse allows the viewer to enjoy the layout and flow of the structure in a more dynamic way than video or 2D images.
ErieMultimedia owner and photographer, Greg Windle, was hired by Maleno Custom Building & Real Estate to scan the house shown here. Real estate is just one use of the Matterport technology. There are a lot of uses for Matterport. Retail stores can provide a view of their shop, museums can allow guests to virtually walk through the space and entice them to visit in-person. A homeowner or an insurance company could use the scan for capturing the space before and after an event that has damaged the property. The clarity and ability to zoom in on the spaces is incredible. Builders can also use it in buildings they are trying to rent, lease, or sell. It allows someone from out-of-town to see the space without even being there. The technology is amazing and versatile.
ErieMultimedia is happy to provide its Matterport services for any client; commercial or residential. Give a call to 814-746-9986, or email, greg@eriemultimedia.com.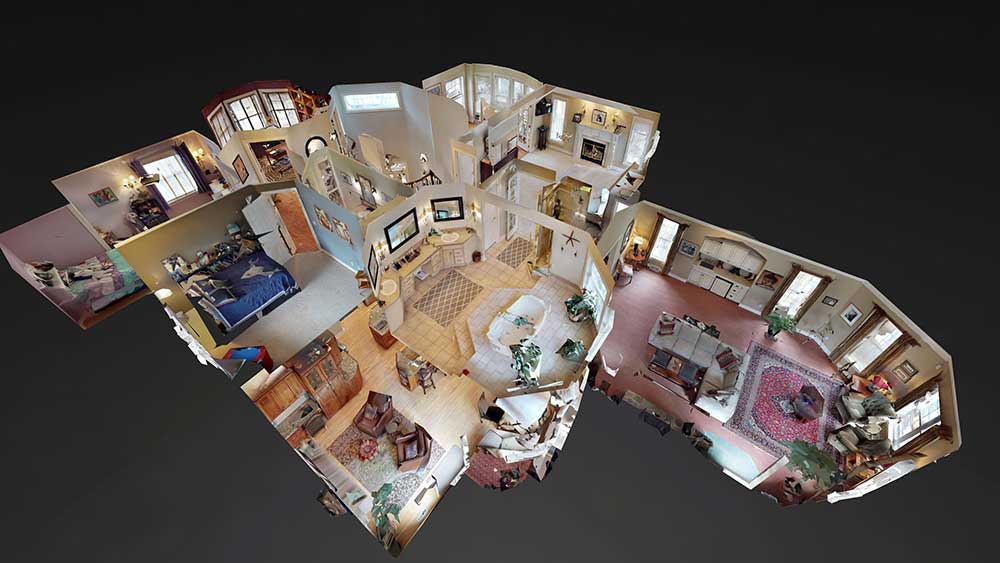 View the winning Matterport scan by ErieMultimedia, Erie PA.